This post originally appeared on Single Grain, a growth marketing agency focused on scaling customer acquisition.
Google is constantly progressing in the way it evaluates websites and where they rank. This is often related to how much authority the sites have, which is derived from a number of factors. Google does not reveal its algorithms, and even though it updates these often, it doesn't always reveal what exactly the updates are or when they're coming out.
A big part of the SEO industry involves figuring out what these updates are and revising best practices to take advantage of them in order to optimize a brand's web presence and make sure they don't incur penalties from Google. At worst, a site can be removed from the Google index and not show up in search results at all.
The Science Behind Google Rankings
All this is tied to an understanding of the science behind Google (and other search engines). Google does not go out and search the web live when you type in search string, but rather searches its huge index of websites. The search engine sends out virtual "spiders" that crawl websites looking for keywords and other indicators of what the site is about.
This information helps Google rank how relevant the site is to a search string, or what a user types into the search bar and the resulting page is called a Search Engine Results Page (SERP). The goal of most SEO departments and website owners is to be on the first page of the SERPs for common inquiries in their area of specialty.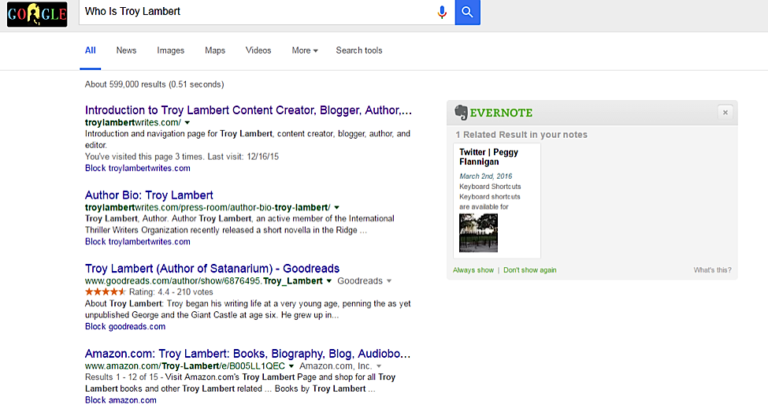 Google Updates
When the Google algorithms were simpler, tricks like keyword stuffing and other "black hat" techniques worked to get a website high in the rankings. Then came its first major update, Penguin, which turned the SEO world upside down. Suddenly techniques that had worked for years were obsolete and websites dropped in ranking or were penalized out of the SERPS altogether.
Since then, each update, coupled with machine learning and artificial intelligence advances, has changed the way Google evaluates content. A copy of their Search Quality Evaluator Guidelines was leaked and Google responded by releasing the whole document in November of 2015.
This part of the Phantom update, so named because at first Google would not admit it happened, shows us that besides evaluating user experience and penalizing sites for excessive pagination and annoying pop-up ads, Google is also looking at who wrote the web content. In other words, does the writer actually know what she's writing about? Do she have real-life experience?
Free Bonus Download:
Use this guide to walk you through the anatomy of a successful highly converting website  – actionable advice not found in this post!
Click here to download it free.
The E.A.T. Principle
In order to determine the quality of any given web page, each page must follow the E.A.T. principle. This means that it must have a high level of three things: , Authority, and Trustworthiness.
Expertise: the page needs to have quality content written by an expert writer
Authority: the site itself needs to have some authority on the subject
Trustworthiness: the site needs to have other authoritative links pointing to it from trusted sites
(Image source: author, created using Pablo)
But what exactly constitutes an expert writer? With Google's former AuthorRank essentially defunct, how do you signal to Google that you know what you are talking about?
According to Google's Phantom update, these 5 points make you an expert content creator:
1. Write in Your Area of Expertise (On Your Site and Others')
The first step to becoming an expert is to write in your area of expertise, both on your site and other sites that have high authority. But what makes you an expert? Well, Google actually explains (we'll take the medical writing as an example):
"High quality medical advice should come from people or organizations with appropriate medical expertise or accreditation…[and] should be written or produced in a professional style."
And keep in mind that hobby sites, "such as photography or learning to play a guitar, also require expertise."
Read More: Forced Hiring: An Amazingly Effective Way To Find The Best Hires in 2016
An article that provides investing advice, for instance, should be written by an accredited financial advisor or experienced professional just as medical advice should be written by a doctor or another health care professional. Legal advice should likewise be written by someone with verifiable legal expertise.
Experts are critical for pages like these—called Your Money or Your Life (YMYL) pages—because they "could potentially impact the future happiness, health, or financial stability of users."
Examples of YMYL pages include:
Shopping or financial transaction pages
Financial information pages
Medical information pages
Legal information pages
Other pages (any subjects which can be considered YMYL, like "child adoption, car safety information, etc.")
On the other hand, movie, book, or restaurant reviews can be written by almost anyone, as long as the review is informative and well written.
If you want to be known as an expert by Google, you need to put your expertise out there on the web. The first place it should be posted is on your own site, and it should be linkable content, or the kind of content that other sites are likely to link to. Typically, longer-form evergreen content is better, although short pieces that point to that content work well also.

(Image source: screenshot of MOZ Statistics on Single Grain)
Determining another website's authority is tricky, but quality reviews or testimonials, journalistic or other recognizable awards, and professionally-written and updated content are good indications. In addition, look for how many social shares a page or post has gotten, do a Google search to see if this author or site comes up and what is being said about them, and if your company has such tools as MOZ or SEMRush, you can evaluate domain authority, citation flow, and trust flow. While none of these are perfect metrics by themselves, combined they can help you evaluate both a site's ranking and authority.
Your job is then to outreach, write guest content for those other sites, and hopefully get them to link back to your site and the other content that you've created.
Free Bonus Download:
Use this guide to walk you through the anatomy of a successful highly converting website  – actionable advice not found in this post!
Click here to download it free.
2. Create Excellent Content
As an expert, the content you create needs to be professional and as high-quality as it can be. What does Google consider to be excellent?
Details. Your content should provide detailed information, even if it is brief. It should include all the steps necessary to complete a do-it-yourself task, for example. A partial or "fluff" list will earn a lower ranking.
Value. An article must contain information of value, whether that is news, a new development, or comprehensive explanations or instructions.
Well written. Content should be engaging and well articulated, and the author should have an excellent grasp of the English language (beyond flawless grammar, the writer should be adept at making the subject about which she writes clear and comprehensive). Good content creators hold the keys to the content kingdom.
Well edited. All content on your site should be free of typos, misspellings, misused words, and punctuation errors. All these things hurt the authority of the content as well as the website and should be avoided, even if that means hiring an editor and/or proofreader for your content creation department.
Good user experience. The final key to excellent content is providing a good user experience. The site visitor should not be assaulted with ads or pop ups, and articles should not be excessively spread over a number of pages (like "30 things you didn't know about Hollywood. You won't believe number seven!" where the content is spread over 30 pages).
Obviously, there are some things you cannot control when you write for other websites or blogs. You can, however, evaluate other sites based on these above qualities and avoid those with poor content, editorial oversight, or a negative user experience.
Read More: Absolutely Everything You Need to Know About 10X Content
3. Curate Your Content (On Your Site and Others')
In order for Google to find all your expert writing, you must curate your content somewhere, and preferably in a number of places. To start with, you need to have a website and/or blog (preferably with a "recent article" section) so that Google can find your work and validate your authority as an expert.
You should have a Facebook Page (not to be confused with a Personal Profile) where you can easily add your own content as well as share other people's relevant content to add more value to your page.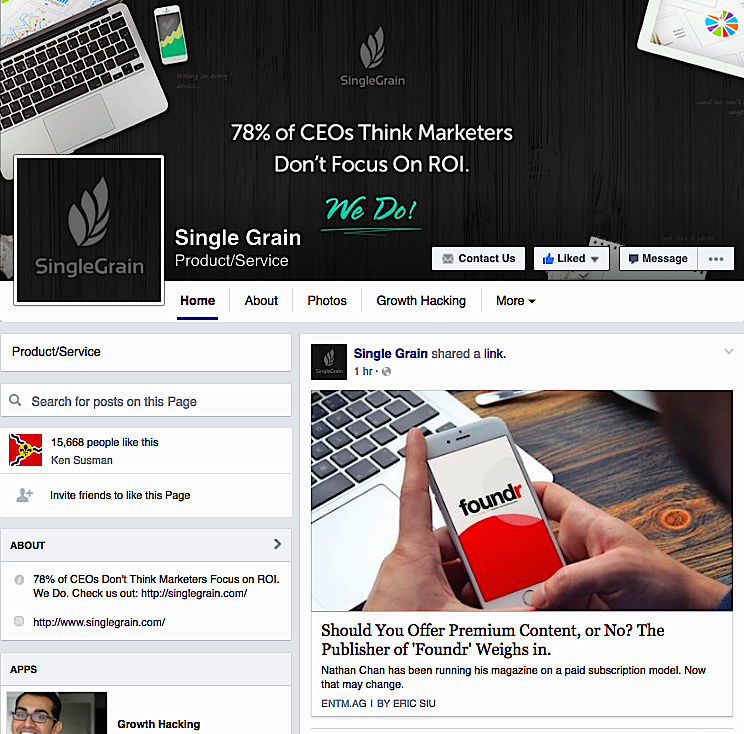 There are also sites such as SlideShare (a slide-hosting service where you can publish and promote your presentations), Medium (a place to publish and distribute your own articles, as well as curate others' articles), and Contently, which is an "industry leader in creating, distributing, and optimizing content," that curates your content for you (creating a profile is free, and as long as you are careful using the automated scraping tool, it is a very effective way to assemble your writing portfolio).
If you're a published author, you should have an Amazon or Goodreads page which lists your publications as well as reviews by readers.
4. Share on Google Plus
One place where Google is sure to look for your content and proof of your expertise is on its own social media platform, Google+. Although there is some debate about how useful the platform is, depending on your business niche, it can be a handy platform on which to have a strong bio, get some Google presence, and use as a share point for articles and content that reveals your expertise.
Be sure that your Google+ and other social media sites also link to your curated content, either on your website or at another location. Making your work easily discoverable by a user also makes it easily discoverable by Google, which validates your claim to expertise.
Free Bonus Download:
Use this guide to walk you through the anatomy of a successful highly converting website  – actionable advice not found in this post!
Click here to download it free.
5. Update Your LinkedIn Profile
LinkedIn has long been a place for business networking and job seeking or recruiting. Google claims that it does not look at social shares to evaluate pages or rankings, and for the most part we believe them (right?).
However, endorsements on LinkedIn in certain areas of expertise coupled with experience shown on a resume certainly make it easier for Google to evaluate your experience,  authority, and trustworthiness.
Final Thoughts
Becoming an expert according to Google's Phantom update will take time and planning, but if you've been building your area of expertise for a while, you have likely already laid the foundation for this. If you haven't, start right now.
One thing is for sure: Google will continue to look at expert credentials, so establishing them is critical to the success of your web content.
What has been your experience with Phantom? Let us know (good or bad!) in the comments below!
Disclaimer: As with any digital marketing campaign, your individual results may vary.