This post originally appeared on Single Grain, a growth marketing agency focused on scaling customer acquisition.
Visitors. Traffic. Sessions.
It's all the same, isn't it? As long as potential customers visit your site, it hardly matters how you refer to them, right?
But here's the catch: no two web visitors are alike.
Your traffic consists of people with different needs and knowledge levels of your brand or products. Heck, some of them might not even realize they have a problem that your product solves. Yet.
Therefore, to get the biggest bang for your advertising dollar, you need to launch campaigns that target all key traffic types: cold, warm, and hot traffic.
Instead of aiming just to sell, you should build relationships with people that are relevant to their stage of the buying cycle:
Introduce your business to those at the early stages.

Convert those who are deeper in the process into leads.

And, finally, monetize those who are ready to buy.
Luckily, it's not that hard to achieve.
And in this post, I'll show you how to split your paid traffic between cold, warm, and hot visitors to achieve the greatest success.
But first …
Why You Should Not Go Straight for the Sale
You know, I think heading straight for the sale is the most common advertising mistake.
In my career in marketing so far, I have seen all kinds of businesses—from hotel chains to e-commerce stores and countless others in between—making this mistake.
They consider every visitor a potential sale, without any regard for the visitor's current situation and need for information. Many of these companies don't even optimize campaigns for any objective other than the sale.
But in reality, to build a solid strategy you need to target campaigns to different customers and their needs. You should use ads to slowly build relationships with them until they're finally ready to buy. And to achieve this, you first need to learn about what types of audiences you need to target and how.
Learn More: The Turkish Rug Funnel (How A Rug Store Got Me To Shell Out A Few Thousand Dollars with ZERO Initial Interest)
Understanding Different Traffic Types
In marketing, we recognize three web traffic types:
Each of them has its distinct characteristics and offers different opportunities for converting into customers.
Note: if you work in sales, you might find these three traffic types similar to lead types that salespeople recognize: cold, warm, and hot leads. That is no coincidence. Both traffic and leads share similar characteristics and offer similar opportunities for conversion.
So let's go through them in turn.
Free Bonus Download:
Get a list of 10 rules for effective email marketing management that will convert your leads into sales! 
Click here to download it free.
1. Cold Traffic
Fact: not everyone clicking on your ads has heard of your brand before.
Many users click on your ads purely on the promise that you've made in the copy. Most likely they've searched for generic head or body keywords and are interested in learning more about the problem rather than available solutions.
Their decision to visit your site, therefore, wasn't rooted in any prior knowledge or experience with your brand.
That's cold traffic.
Cold traffic consists of people who have never heard of your business.
Think of them as casual browsers who are researching potential solutions or looking for information online. These people might have the problem your product or service aims to overcome, but since they know nothing about you, it's highly unlikely that they would buy from you. As a result, they are the least likely to be susceptible to any sales message.
However, that doesn't mean that you have no opportunities to convert them at a later date.
Marketing to these users gives you the ability to connect with them and start building a business relationship that might result in a sale at some point in the future.
You should target cold traffic to:
Introduce your brand or products

Begin building a relationship with them in an effort to turn them into warm / hot traffic

Learn as much as possible about them by monitoring their behavior on the site

Use

conversion tracking pixel

to monitor their behavior and then target more relevant ads to convert them to warm and hot traffic
What content should you drive cold traffic to?
Since your goal is to establish a connection and introduce the brand, driving these visitors to a sales or landing page might only scare them away.
No worries, though, because there are plenty of other content types to which you could attract cold traffic, such as:
Power posts (also referred to as epic,

data-driven content

)

Videos

Research findings

Lead magnet squeeze pages

Surveys

Guides (e.g. travel guides)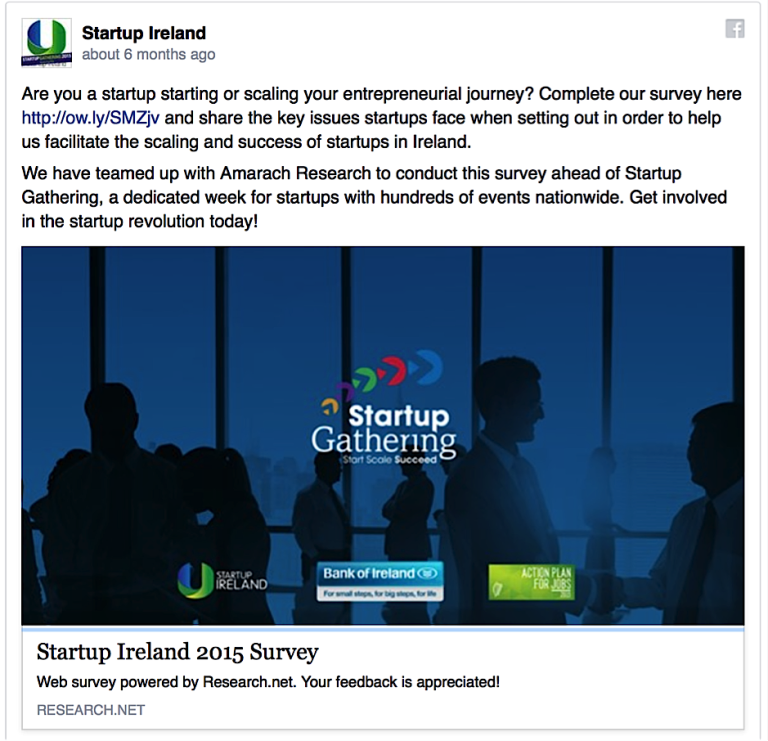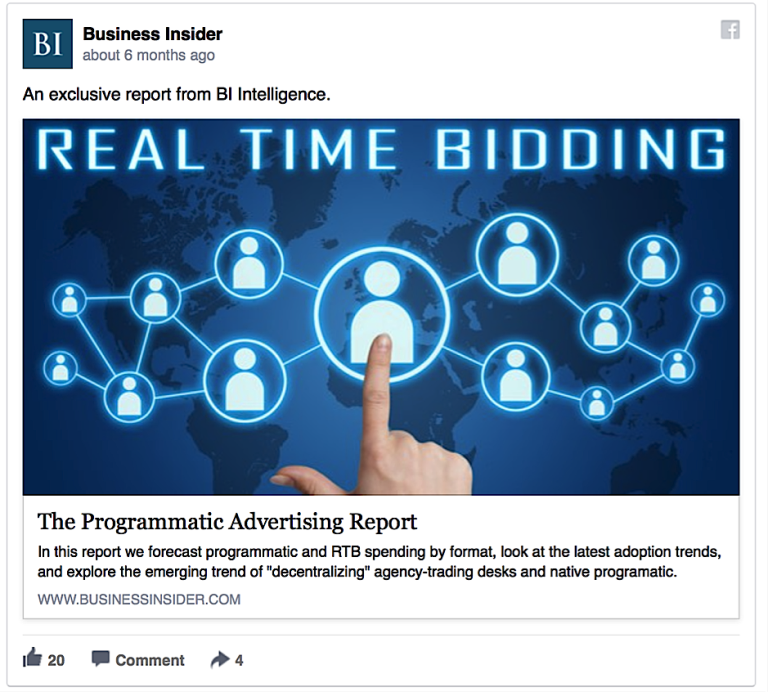 How do you "warm up" cold traffic?
Fact: it's darn hard to sell to cold traffic.
But that doesn't mean that you can't "warm them up" (i.e. convert) to become customers later.
The most effective way to warm up cold traffic is to attract those visitors to a page offering a lead magnet or any other free resource they perceive as valuable enough to submit their personal details in return for it.
Learn More: LeadPages CEO Clay Collins Talks About How To Ramp Up Your Conversion Rates (Up To 75%!)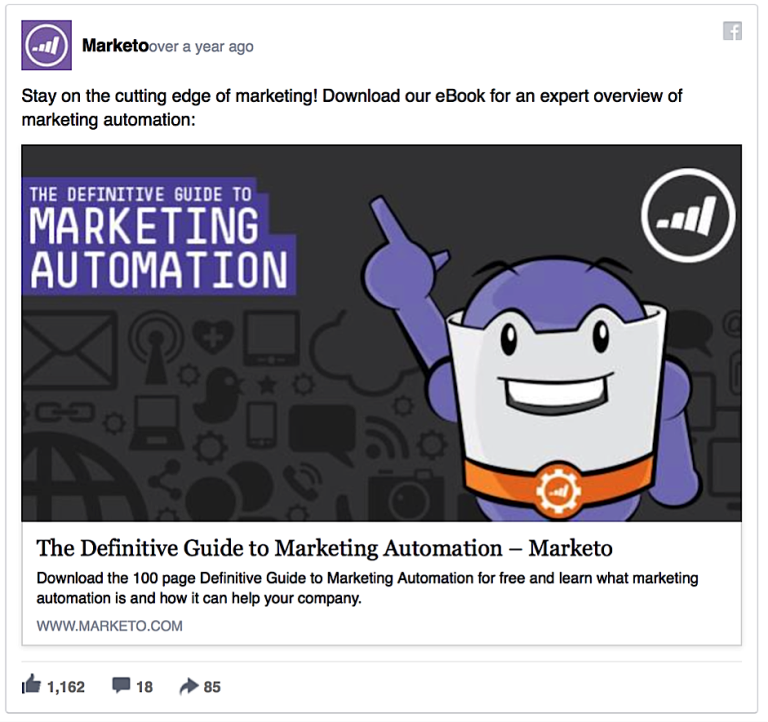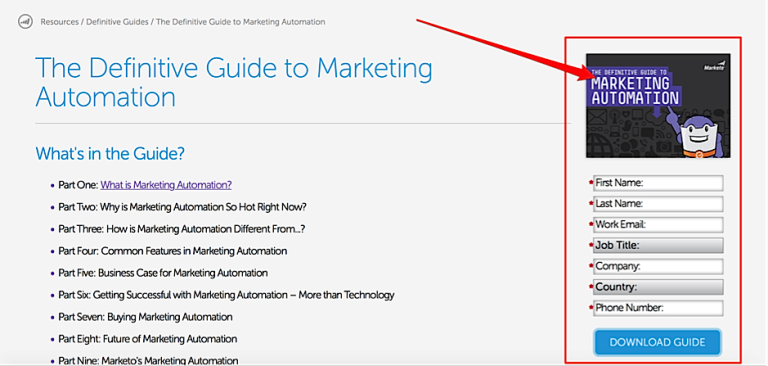 Once you've got their e-mail address, send them relevant information, either as a drip campaign or traditional newsletter to offer value, build trust, and confirm your authority. This will allow you to nurture the person until they're ready to become a client.
Free Bonus Download:
Get a list of 10 rules for effective email marketing management that will convert your leads into sales! 
Click here to download it free.
2. Warm Traffic
Warm traffic consists of people who already know about you, your brand, products or services.
They may have visited your site before. They've read your content. They've followed you on Facebook, Twitter or any other social media platform.
Perhaps they've even signed up for your mailing list, downloaded a lead magnet or engaged with you in some other way.
But so far, they have indicated no interest in buying from you.
In spite of the fact that they like your content, site or offer, so far they haven't purchased whatever it is that you've offered them.
Your goal, therefore, is to run ads that will encourage warm traffic to make a purchase.
To what content should you drive warm traffic?
As your goal is to convert someone who already knows who you are, you need to drive them to pages or assets that deliver value but also remind them of their interest in your product or services.
For example, someone signing up for a product demo or a free trial immediately indicates their interest in your product. Similarly, when someone downloads a highly technical white paper that deals with an advanced aspect of a problem that your product targets, this signals their desire to overcome it.
So you should drive warm traffic to such content types as:
Lead magnets (e-books, white papers, etc.)

Product demos

Webinars

Free tools

Free trial signup pages

Events

Offers
For example, Infusionsoft runs AdWords ads to promote product demo videos that users can watch in order to learn how to generate leads with the company's product:

Veeam Software promotes a highly technical webinar: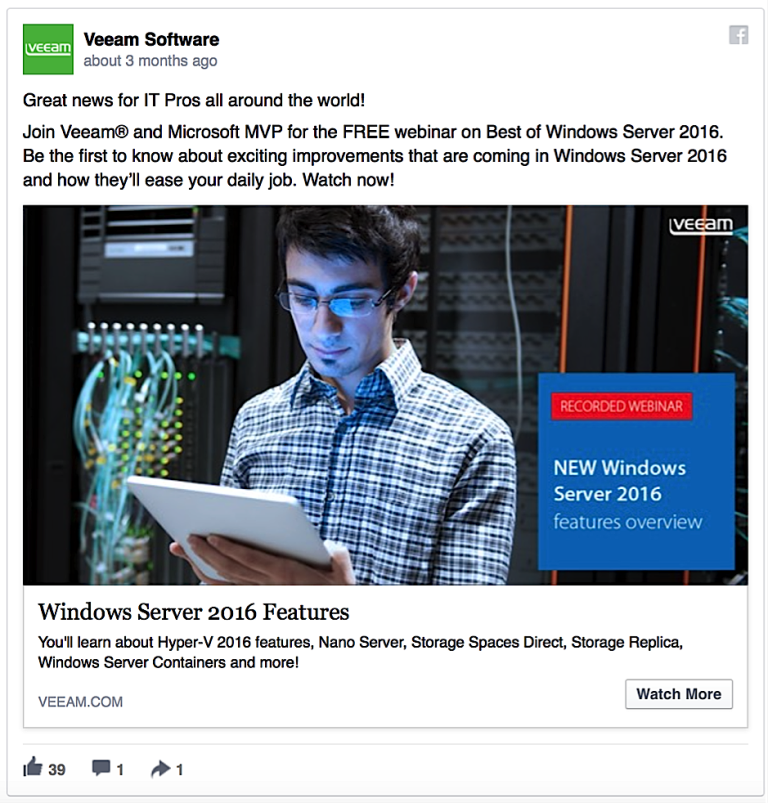 Jason O'Neil offers a free class for anyone wishing to learn how to sell products on Amazon: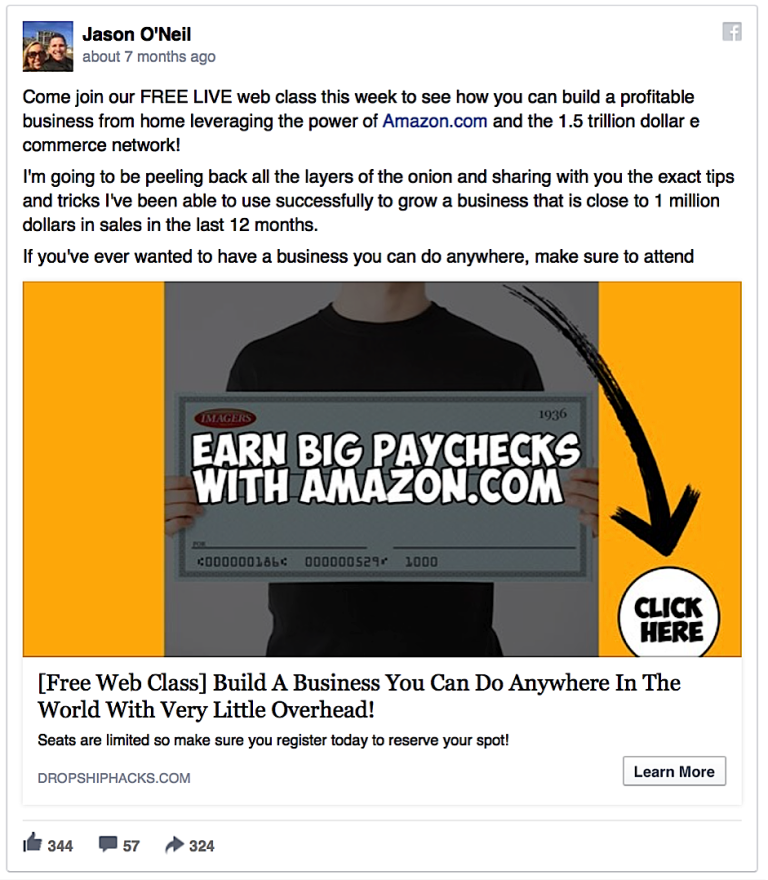 Free Bonus Download:
Get a list of 10 rules for effective email marketing management that will convert your leads into sales! 
Click here to download it free.
3. Hot Traffic
Finally, hot traffic is made up of people who have already bought something from you or trusted you with their business (and didn't ask for their money back).
In other words, they know you, your products or services quite well. And there's a good chance that they'll buy more—they could purchase additional products, upgrade their service or send more projects your way.
And you can use PPC ads to follow up with them to see if they're interested in doing more business with you.
Therefore, your goals for targeting hot traffic should be:
To upsell

– You should try to get them to buy from you again (and, ideally, to purchase a more expensive item or service than before).

To re-engage with you

– You should also aim to reactivate customers who haven't bought from you for a long time and get them to do business with you again.
To what content should you drive hot traffic?
Remember, these people know you and most likely have bought from you already. Your goal, therefore, isn't to convince them of your worth but rather remind them about your brand or products so they keep buying from you again.
Hot traffic is all about sales.
So when setting up PPC ads for this traffic, send them to:
Sales pages

Landing pages

Product pages

Offer pages
When planning advertising campaigns to reactivate hot traffic, consider using retargeting to remind them of their previous interest in your brand.
For example, you could send retargeting traffic to pages that are relevant to the person's prior interest in your products. If they viewed a specific product, send them to that page. If they added products to the cart, send them to the cart with their order, and so on.
Conclusion
Not all digital marketers understand the difference between cold, warm, and hot traffic and how to best target each group. If you're unclear on this and sending traffic to the wrong landing page, you're missing out on valuable opportunities to build successful customer relationships! 
So remember, your traffic consists of people with different needs and knowledge levels of your brand or products, and to really make use of your advertising dollar, you must warm up your potential customers for better conversions.
What tips have you learned when it comes to marketing to cold, warm, and hot traffic? Share what you've learned in the comments below!
Disclaimer: As with any digital marketing campaign, your individual results may vary.